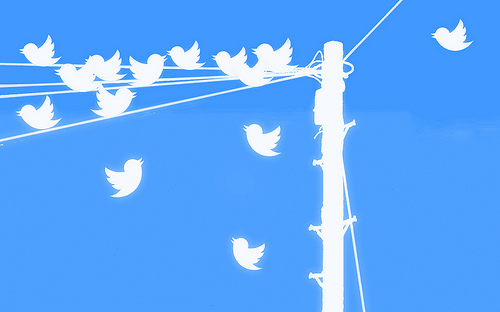 Next week marks the beginning of a new year…can you believe it? I have read a lot of articles (or at least parts of them) the past couple of weeks about the past years' trends and the upcoming years' predictions. The one "trend" which stands out to me is that quality content continues to be "king." I want you to know I appreciate each and every one of you who reads my blog posts, whether here or the other sites to which I contribute. My New Year's resolution is to keep doing my best to deliver helpful, useful, and (hopefully) entertaining content over the next year and beyond.
These are the top five tweets from the j+ Twitter handle, @jplussocial, from this past week. Each of these tweets were articles from authors who always share excellent information about a variety of social media and marketing topics. I hope you enjoy them, too.
Are you ready? Let's go!
###
buzzpro Take Your LinkedIn Online Discussion Offline
The author of this article, Terry Sullivan, is truly a LinkedIn pro! Terry and I connected on LinkedIn through a local DFW group, so I was honored to be able to meet him in person at an offline networking event and then for coffee meetings earlier this year. He shares great advice in this article for others who want to take their LinkedIn networking into the offline world.
Follow Terry Sullivan on Twitter @TerrySullivan
marketingnutz Social Business Branding: 16 Tips to Create a Consistent, Relevant & Trusted Social Brand
If you are a business owner or marketer with questions about becoming a social brand, then this article is a must-read. Pam Moore offers great suggestions to help any brand, such as staying consistent and being human.
Follow marketingnutz on Twitter @MktgNutz
Cox Business BLUE Make content marketing about quality, not quantity
Just as I mentioned above in regards to content, the author of this article feels the same. You need to produce content with quality, rather than just quantities of mindless drabble, to reach your audience in this content-saturated world.
Follow Cox Business on Twitter @coxbusiness
SarkeMedia 10 mistakes to avoid when Content Marketing
What's better than a top 10 list of things to do? How about a top 10 list of things not to do. Blogging coach, Sarah Arrow, provides important blogging "don'ts" in a SlideShare presentation.
Follow Sarah Arrow on Twitter @SarahArrow
Small Business Trends The Reverse Guest Blogging Trend in 2014 May Be Huge: How it Works
Google's latest algorithm changes have made bloggers not only more vigilant about how they write, but also where they write. This is an article you will certainly want to read if you are seeking talented writers for your blog.
Follow Small Business Trends on Twitter @smallbiztrends
###
photo credit: mkhmarketing via photopin cc
j+ archives
Featured Categories
Follow @jplussocial on Twitter