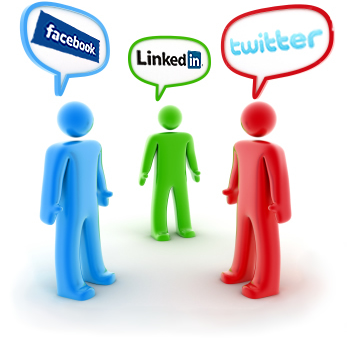 Have you resisted taking your business online? There has never been a better time to get started and j+ Media Solutions can help! I can help you establish an online presence for your business, whether local or global.
j+ has the ability to knowledge and experience to assist your business with the following social solutions:
(1) Content Marketing
Blogging is one of the most important things a business can do to educate and inform its audience. Using images or making videos are other ways to provide content to your potential clients. The two main aspects of content marketing include:
(a) Content creation: Original content that is "made" by you; i.e., you are the author
(b) Content curation: Sharing original content from others, while properly providing credit to the original author(s)
(2) Social Accounts
I can set up your accounts - and even maintain your accounts - on the largest social media platforms: Facebook, Twitter, LinkedIn, and Google Plus, and Pinterest… just to name a few. j+ Media Solutions collaborates with other social media and content marketing agencies, which allows for increased amplification of your messages and an even larger audience. Gaining followers in the right markets is important, but all followers have value.