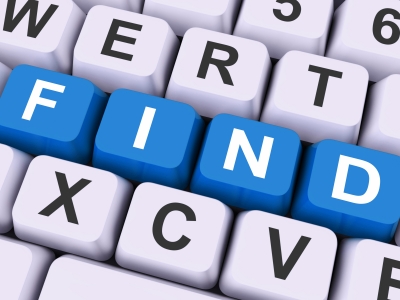 What does the word "research" mean to you?  According to Merriam-Webster.com, it means the following:
careful or diligent search
studious inquiry or examination; especially : investigation or experimentation aimed at the discovery and interpretation of facts, revision of accepted theories or laws in the light of new facts, or practical application of such new or revised theories or laws
the collecting of information about a particular subject
I remember doing research for book reports and term papers in school many years before the Internet was available. In other words, I would have used the paper version of the dictionary to write the definition above…and yes, it would have taken me twice as long to find it and type it. Oh, and I would not be typing this article into WordPress either because it didn't exist yet.
The Internet certainly makes research easier, whether it be for blogging, creating leads lists, determining what to cook for dinner and so on. The world is at your fingertips these days - and you can become easily disillusioned into thinking everything on the Internet is factual. Always be wary about accepting what you uncover as truth, especially when you are not familiar with the source. If you research as part of your job it is even more important to make sure you have your facts straight since your findings directly impact other people.
Conduct research like a private investigator
Stick to the facts and investigate your sources thoroughly. You may be comfortable verifying information for authenticity through numerous Google searches. Other times, for research involving data and statistics about people and/or places for example, you may want to verify your information offline. Phone calls or physical visits to specific locations often clear up any potential or real inconsistencies that may arise.
Use reputable sources for online research
So this may sound a little counter-intuitive after what I stated above, but there are places on the Internet people really do trust. These are a two sites with good reputations from other researchers:
About.com includes topics which cover almost everything under the sun. People who are deemed to be experts in their respective fields produce and maintain the accuracy for all content published on this site.
Encylopedia.com compiles facts and information from over 57,000 current and up-to-date sources. The data is well-maintained and fresh.
Cite your sources
Let's face it, even major news outlets deliver invalid or outdated information from time to time. The very best practice to know as a researcher? Always, always cite your sources. Doing so covers you from plagiarism claims as well as accusations of delivering bad information.
My motto for research is "when in doubt, check it out."  What sources do you turn to for research when it matters?
Sources:
About.com Internet Research Tips
Image courtesy of Stuart Miles / FreeDigitalPhotos.net
j+ archives
Featured Categories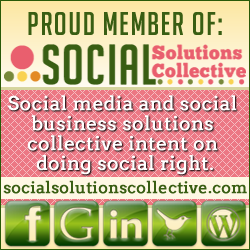 Follow @jplussocial on Twitter