B2B Content Marketing: Content is King!

Business owners within the B2B arena participate on social media platforms in increasing numbers these days. B2B shows continuous growth in the areas of content marketing as seen in higher volumes of business blogs, infographics, and online videos. Businesses who learn how to harness the power of social media platforms for promoting their content marketing efforts understand the benefits of an increased reach. Companies who realize "content is king," are successfully attracting leads and increasing conversions via inbound methods. Content marketing aids businesses with the primary, and probably most important goal of the inbound process - lead generation.
B2B Inbound Marketing: Effective Content is Required
Many businesses with traditional mindsets view B2B marketing techniques as rigid and structured. Indeed, many companies still strongly adhere to the strategy of generating leads via direct marketing methods such as cold calling, trade shows, and email blasts. In direct marketing, a company shares its content through printed materials, for example. Inbound marketing changes the game for B2B marketers. Rather than generating leads through the "interruption" methods described above, inbound marketing attracts prospects via online techniques  such as content marketing, social media, and SEO (search engine optimization). Successful inbound marketing needs effective online content, so a blog for your website is a top priority. The nature of your company's content depends on your products and solutions and so your business must prepare content that fits its target market and niche.
Content Marketing: Relevant, Engaging Content is Key 
Content creation takes time and doesn't always happen easily. First of all, do not worry about your writing skills or the depth of your knowledge. For effective content marketing simply keep your audience in mind. Doing this assists you in creating relevant and engaging content to further pique interest in your prospects. Lead generation through content marketing usually occurs when the content appeals to the reader on a personal level. Be yourself and be genuine. Your business needs to produce good content that resonates with, as well as educates potential clients, when lead generation is your goal.
Effective B2B Inbound Marketing Shows Passion and is Consistently Branded
Inbound B2B buyers prove themselves to be a progressively savvy group who know what they are looking for and how to find it quickly and inexpensively. To achieve the full power of your content for lead generation, it is imperative for your blog posts to be completely connected with your brand and what you represent. Potential leads and buyers want to know what you can do for them, and how you can do it better than your competition. Jack Krawczyk, the Head of Monetization for StumbleUpon, recently spoke in person at the 2012 Dallas Digital Summit, which I was gratefully able to attend. He said, and I quote, "People don't buy what you do – they buy why you do it"! In other words, your leads need to know what you stand for and why you stand for it. I find this to be an important reminder as I create content for my own blog, since this sentiment resonates quite strongly with B2B buyers. When you have passion for your company and its products or solutions, it is obvious to your leads. The power of your content marketing affirms itself through your passion - this is something potential leads notice when shopping for their solutions providers.
In summary, it pays to remember the mantra, "content is king" as you plan your B2B lead generation strategy. The more attractive your content is to your target market – because it has resonated with them on some level – the more likely you are to see measurable increases in lead generation through content marketing. Never underestimate the power of content.
What are you doing to take your content marketing to the next level?
I was honored and very grateful to originally contribute this article as a guest post for Joseph Ruiz with Strategic Marketing Solutions in December, 2012.  Joseph is an Epsilon alumnus and former Vice President of Strategic Services at Brann Worldwide. Throughout Joseph's 27 years in marketing, he has worked heavily in the pharmaceutical, healthcare and financial services industries.  He has earned both undergraduate and graduate degrees in Business and Marketing.  Joseph is also an experienced integrated marketing strategist, inbound marketing consultant and HubSpot Partner. The original post can be viewed here: [Strategic Marketing Solutions Blog]
photo credit: JD Hancock via photopin cc
j+ archives
Featured Categories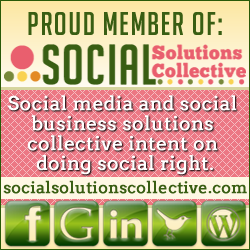 Follow @jplussocial on Twitter