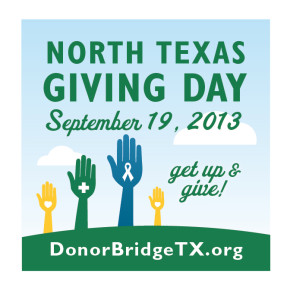 I have always had a huge soft spot in my heart for causes, especially when it comes to advocating children and animals. Before I became a parent, I contributed some time and money to a variety of charities. My life changed dramatically after becoming a parent of two children with special needs. Donating to charities took on an entirely different meaning for me. Rather than just making passive donations, I felt the calling to become a more active advocate for two of the most important people in my life - my sons. I realized helping them also helps others like them who may have few, if any, resources available to them. Granted, I am not as involved as I would like to be, nor do I have the financial freedom to contribute as much as I want. I have come to understand that every little bit helps - and if everybody helps, the benefits go a long way.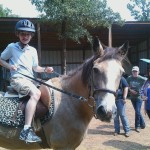 I was blessed to learn very early in my sons' lives about a group close to our home that offers hippotherapy, which is treatment and therapy specifically accomplished through horseback riding. Their main facility, SpiritHorse International Therapeutic Riding Center, is located in Corinth, Texas. My younger son, who is now 11, was one of their early riders. Having been born with cerebral palsy, he had significant challenges with gross and fine motor movements, balance and coordination and speech difficulties. Before he turned three, his state-sponsored therapist who worked closely with my son told me about this new facility, SpiritHorse, which offered a "new" form of therapy in which the riders were having success. My husband and I decided to sign him up and it has positively changed our lives. My son still has challenges with speech and he has cognitive and intellectual delays, but his coordination and balance equal that of any typically developed child his age. And his gross motor skills are definitely off the chart - he can climb onto his full-sized horse from the ground like Spiderman! The organization takes pride in the fact that many of its riders have said their first words during their therapy. His instructor and I cried the day my son became one of those children. Hearing his voice form the word, "Go"! - for the first time, to make his horse walk - is a moment I will cherish the rest of my life.
The story above is only from my son's experience. I have spoken with other riders' parents and a few instructors over the years and they all have very amazing experiences to share. A generous man with a heart of gold, Charles Fletcher, started SpiritHorse in 2002. Now, with the help of several certified instructors and a slew of volunteers, SpiritHorse serves over 425 participants and has a waiting list with hundreds of other children. Mr. Fletcher has only two guidelines for his center: (1) Love the children, and (2) Make every decision in favor of the child, not the center.
This coming Thursday, September 19th, 2013, a group called Communities Foundation of Texas is sponsoring North Texas Giving Day for 100′s of charities in the DFW, Texas area. Because of my commitment to SpiritHorse and my love of social media, I am excited to volunteer some time and social media knowledge to help spread the word for this fundraising event. I would like to ask that you help spread the word too, even if you do not live in the DFW area. Nationwide giving would be a fantastic goal for this one day event!
Donorbridgetx.org is the website where donors will go and they all they need to do is search for their charity's name. Our profile is SpiritHorse International Therapeutic Riding Center. There will be a real-time leaderboard on the 19th and we will be able to see and celebrate as your live donations come through!
I am very much honored to be part of the SpiritHorse temporary "social media command center" this Thursday at their facility in Corinth. I look forward to spreading updates throughout the day, as well as sharing some social media tips with other instructors, parents and volunteers who are helping out with this huge event. Maybe they'll let me ride a horse, too!
This is the link for DonorBridge, where our profile site goes live on September 19th at 7AM and will be up until midnight (all times CST). Also, for every $25 donated, Communities Foundation of Texas will match a percentage.
https://www.donorbridgetx.org/npo/43609719
On a side note, many riders receive their lessons for free. SpiritHorse and Mr. Fletcher understands the financial burdens their families face. They want to help offset these expenses these families incur, such as healthcare, medications, other medical expenses and other therapies. In order to continue offering the incredible hippotherapy services for free or discounted prices, SpiritHorse relies heavily on grants, community donations and other funding sources. I hope you will please consider donating to this excellent group…they do so much for their riders, the riders' families and the community in general.
If you have questions or need further information, please feel free to leave a comment below or tweet me at @jennghanford anytime!
Related articles
j+ archives
Featured Categories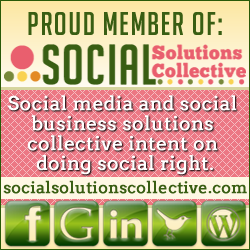 Follow @jplussocial on Twitter